Welcome to Surrey Stage Crew, one of the most active Surrey Students Union societies!
We are a volunteer organisation, working backstage at a huge range events both off and on the Surrey campus. We always have plenty to get involved with – from playing with lights in Rubix, mixing bands at Free-Fest, operating sound for a musical-theatre performance, to producing live streams shown on the Students Youtube channel – we do it all!
No prior knowledge or experience is needed to join our society – we run a wide range of training sessions from basic sound and lighting, working at height, rigging and in addition to providing training on each gig.
We don't only do gigs! We run many of our own social events including BBQs, formal dinners, trips to trade shows and meals in Guildford town.
Please explore our website, and come and visit us at Freshers Fayre! You won't be able to miss our stall…
During the year, society members come up with many creative ideas for lighting rigs for a range of acts. Jon Grilli designed and operated the lighting rig during Freshers 2016 for Lethal Bizzle.
Once a year, the university hosts a free festival for all students and guests to enjoy. We get to operate sound and lights for bands, dj's and then host an outdoor cinema!
Here's one of our gigs in University Hall – we setup sound, lighting, video and even software to run Surrey's version of Strictly Come Dancing. The show was fully time coded, and live streamed to many venues over campus!
Follow Us!
See what we've been up to recently.
Committee Members
7 volunteers who were elected to run the society, 2018-2019.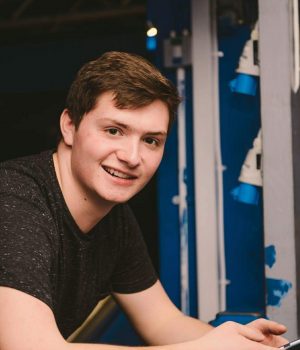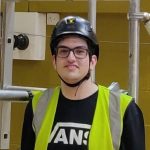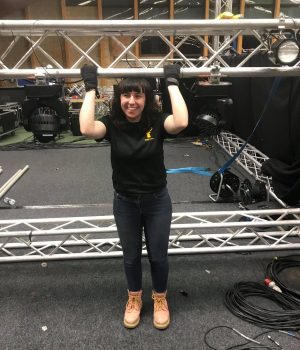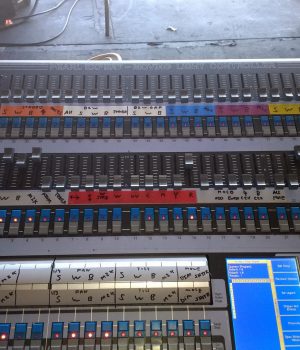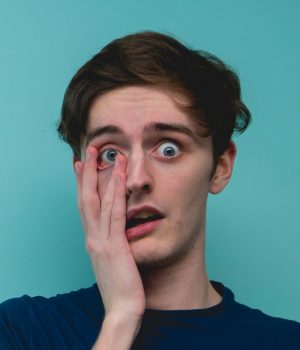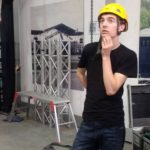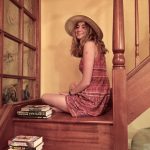 About your Committee
James Bentham – Stage Manager: Hi my name is James and I'm a second-year Biological Sciences Student. Alongside getting involved in gigs throughout the week, I'm the Stage Manager (President) of Stage Crew!
Rui Silva – Secretary: Hey, I'm Rui and I'm a second year Biomedical Science student. Besides being in charge of sorting out the meeting minutes every week, I'm the President's assistant in making sure the society is kept running smoothly.
Seraphin Gnehm – Treasurer: Hello, I'm a second year Tonmeister student, and apart from handling the Crew's cash, I can usually be found behind a sound desk. Or in the kitchen getting ready to feed a hungry crew
Heather Neele – Training Officer
Matt Child – Social Secretary
Joel Russell – Webmaster
Dan Schmeer – Welfare Officer
Emily Tomkins – Engagement and Recruitment Officer: Hi I'm Emily and I'm a second year business management student. My role is to encourage new members to stick around and get involved in all sort of gigs as well as recruiting potential members at events like freshers fair.
10,170,621 total views, 0 views today