Welcome to Surrey Stage Crew, one of the most active Surrey Students Union societies!
We are a volunteer organisation, working backstage at a huge range events both off and on the Surrey campus. We always have plenty to get involved with – from playing with lights in Rubix, mixing bands at Free-Fest, operating sound for a musical-theatre performance, to producing live streams shown on the Students Youtube channel – we do it all!
No prior knowledge or experience is needed to join our society – we run a wide range of training sessions from basic sound and lighting, working at height, rigging and in addition to providing training on each gig.
We don't only do gigs! We run many of our own social events including BBQs, formal dinners, trips to trade shows and meals in Guildford town.
Please explore our website, and come and visit us at Freshers Fayre! You won't be able to miss our stall…
During the year, society members come up with many creative ideas for lighting rigs for a range of acts. Jon Grilli designed and operated the lighting rig during Freshers 2016 for Lethal Bizzle.
Once a year, the university hosts a free festival for all students and guests to enjoy. We get to operate sound and lights for bands, dj's and then host an outdoor cinema!
Here's one of our gigs in University Hall – we setup sound, lighting, video and even software to run Surrey's version of Strictly Come Dancing. The show was fully time coded, and live streamed to many venues over campus!
Follow Us!
See what we've been up to recently.
Committee Members
7 volunteers who were elected to run the society, 2018-2019.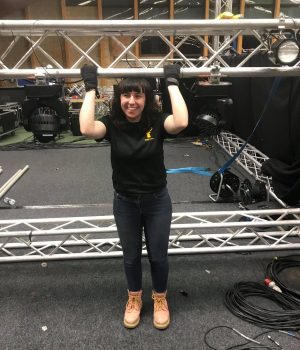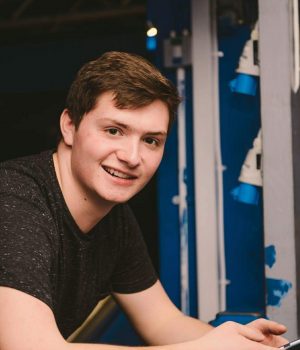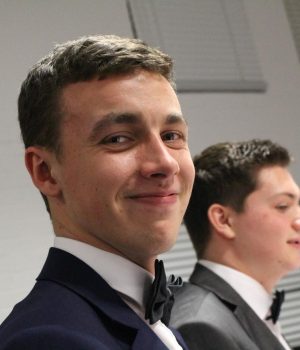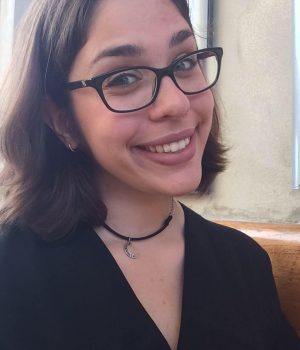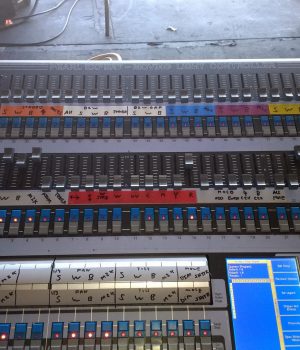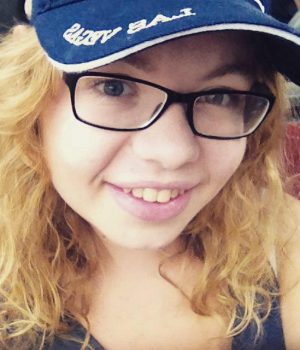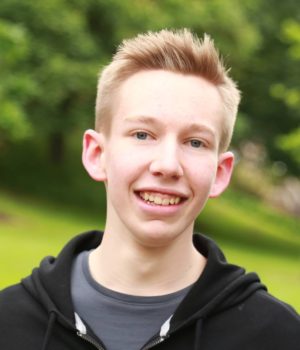 About your Committee
Heather Neele – President: I'm Heather, I'm a second year Music student and the current Stage Manager (President) of the Surrey Stage Crew. My role within the society involves liaising with the Students' Union's Technical Manager, running our weekly meeting and keeping an eye on the general running of the society and well as making sure our members are happy and safe.
James Bentham – Secretary: Hi my name is James and im a second year Biological Sciences Student. Alongside getting involved in gigs throughout the week, my role in crew involves ensuring details and requirements of upcoming gigs are communicated to society members by posting on our forum, there always something to get involved with! I am also responsible for lots of the boring stuff too like organising and making notes in meetings.
Sam Hill – Treasurer: The man in charge of the money – best friend is Berlinda.
Nika Kubaik – Freshers Officer: Hi, my name is Nika and I'm a 3rd year Electronic Engineering with Computer Systems student. I'm the Freshers' officer here at Stage Crew and my job is to look after the newcomers and make sure they learn new things and feel happy and comfortable. I also help to organise the Freshers and Refreshers fairs and advertise our society to potential new members.
Heather Matthews  – Social Secretary: My role is to organise the crew social events and to help manage our social media accounts. We have three big annual events, Crew Warm Up (our first official social around bonfire night), Crew Dinner (our black-tie Christmas dinner and party) and Crew BBQ (by the lake at the end of the year) which are frequently attended by alumni as well. We also host smaller socials like bowling, movie nights and bar crawls. It is important to make these events fun, inclusive and available to everyone.
Matt Child – Training Officer: In charge of organising training sessions.
Dan Cook – Web master: I was the secretary in second year, and have been web master for the past 2 years. My role of web master involves the up-keep of the website and our forum. It is also my job to ensure that committee members have access to social media to post about what we do!
10,165,574 total views, 0 views today