Welcome to Surrey Stage Crew, the most active Society on campus!
We are a volunteer organisation, working backstage at a huge range events both off and on the Surrey campus. We always have plenty to get involved with – from playing with lights in Rubix, mixing bands at Free-Fest, operating sound for a musical-theatre performance, to producing live streams shown on the Students Youtube channel – we do it all!
Obviously, the ongoing Covid-19 pandemic has brought much of our event calendar to a standstill, but we're still here, and ready for the challenges that the new academic year may bring.
No prior knowledge or experience is needed to join our society – we run a wide range of training sessions from basic sound and lighting, working at height, rigging and in addition to providing training on each gig.
We don't only do gigs! We run many of our own social events including BBQs, formal dinners, trips to trade shows and meals in Guildford town.
Please explore our website, and if you're new come and visit us at Freshers Fayre in September! Whatever form it takes this year, you will no doubt be unable to miss us…
During the year, society members come up with many creative ideas for lighting rigs for a range of acts. Jon Grilli designed and operated the lighting rig during Freshers 2016 for Lethal Bizzle.
Once a year, the university hosts a free festival for all students and guests to enjoy. We get to operate sound and lights for bands, dj's and then host an outdoor cinema!
Here's one of our gigs in University Hall – we setup sound, lighting, video and even software to run Surrey's version of Strictly Come Dancing. The show was fully time coded, and live streamed to many venues over campus!
Follow Us!
See what we've been up to recently.
Committee Members
8 volunteers who were elected to run the society, 2020-21.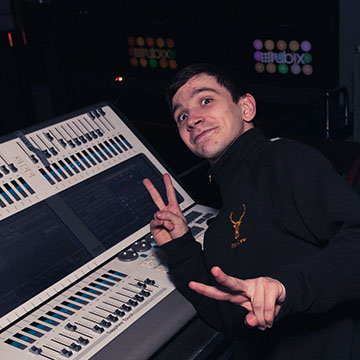 Josh Day
Stage Manager
Hi, I'm Josh and I'm a first year Computer Science student. I'm the Stage Manager (President) of Surrey Stage Crew, so if I'm not behind a computer somewhere you'll probably find me here!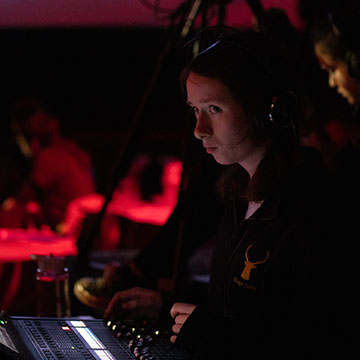 Phoebe Amer
Secretary
Phoebe is the Secretary of the Society, and is a Creative Music Technology undergraduate student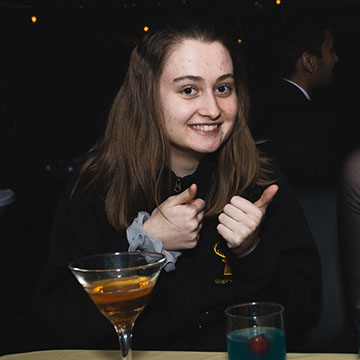 Anna Franklin
Treasurer
Hi! I'm Anna, but i seem to have gained the name Granna. I'm a vet student (yes please send me pictures of your cats) and the Treasurer. I'm generally found full of gin and surrounded by wool and I'm always up for a natter. I'm also probably one of the only people capable of napping at lampy.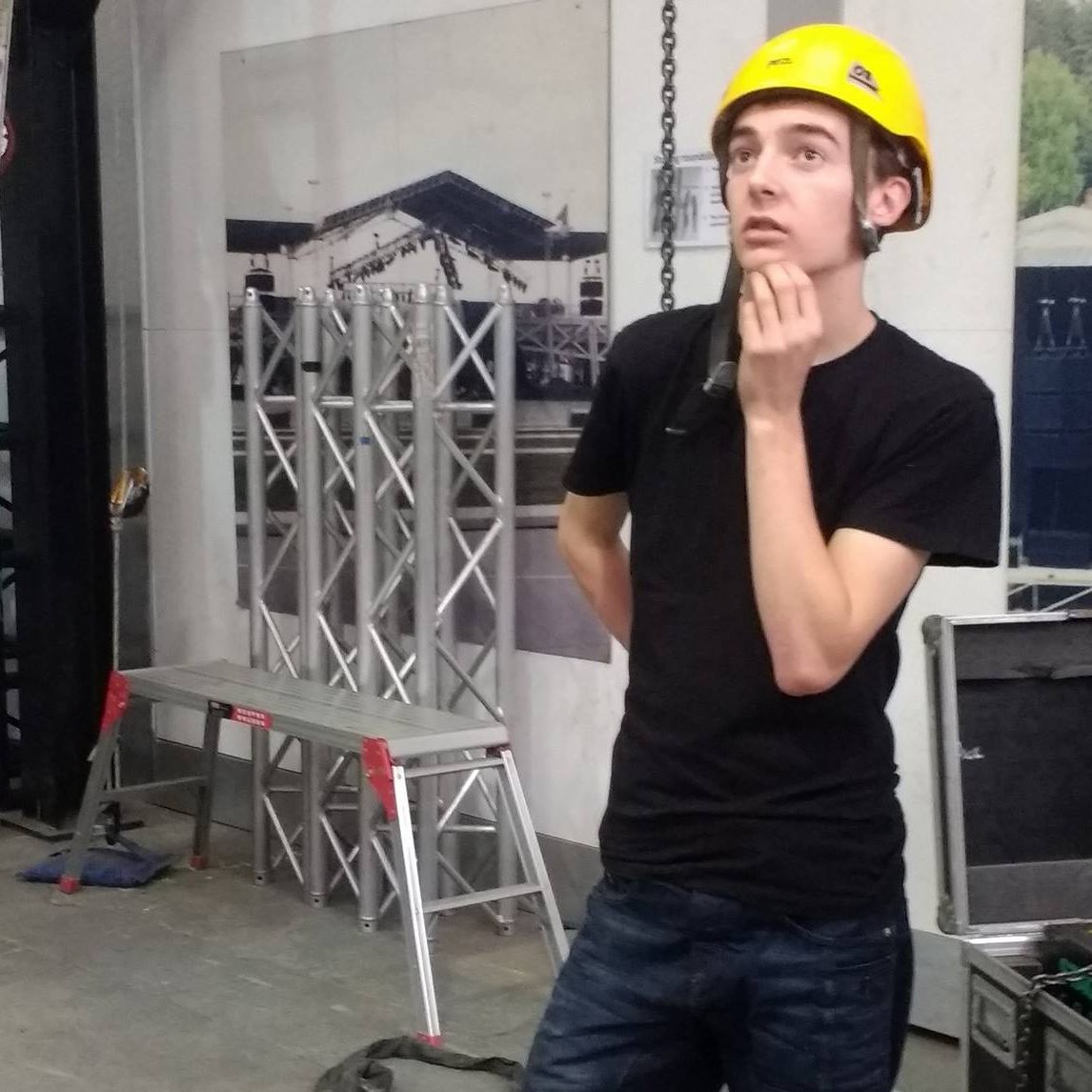 Dan Schmeer
Training Officer
Dan hasn't given the Webmaster a bio yet, so youre seeing this instead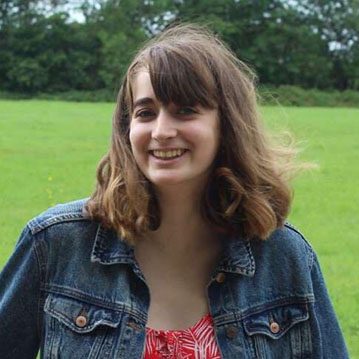 Emily Tomkins
Social Secretary
Hi I'm Emily and I'm a business management student. My role involves organising some of our big and smaller socials that happen throughout the year as well as post on the social media accounts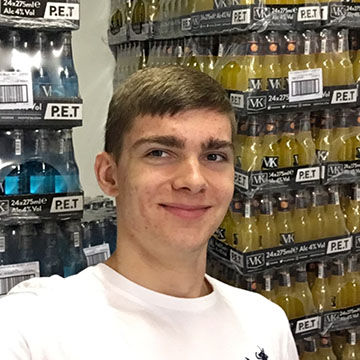 Rogier Fransen
Welfare Officer
Hey, I'm Rogier and I'm a second year Electrical and Electronic Engineering student. Its my job to make sure that everyone is happy and getting treated fairly. Happy members make a happy society!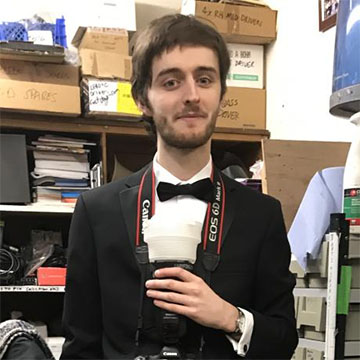 Joel Russell
Webmaster
Hey, I'm Joel and I am the society Webmaster. Ask me about anything relating to the website or our other online presences.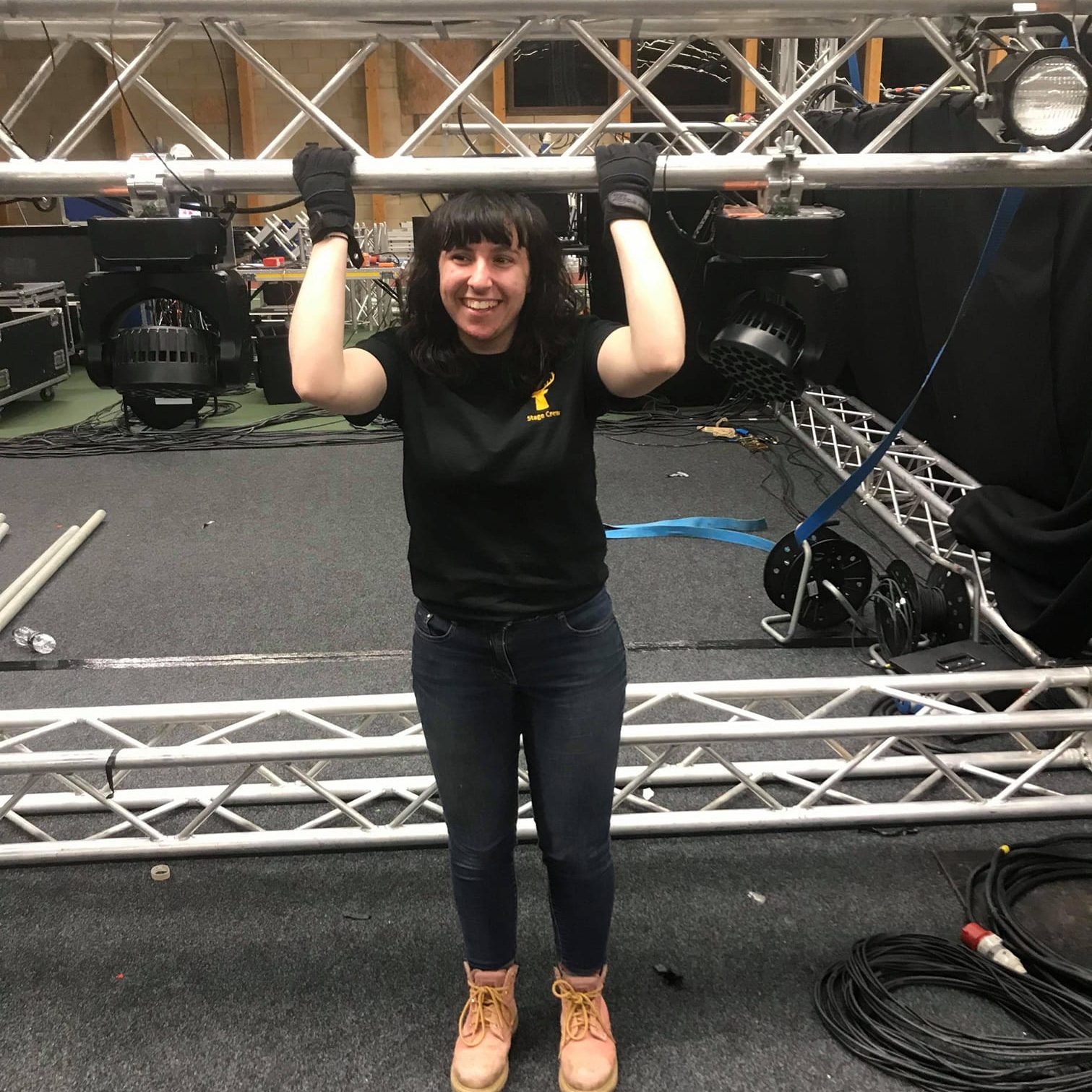 Heather Neele
Engagement and Recruitment
Heather hasn't given the Webmaster a bio yet, so youre seeing this instead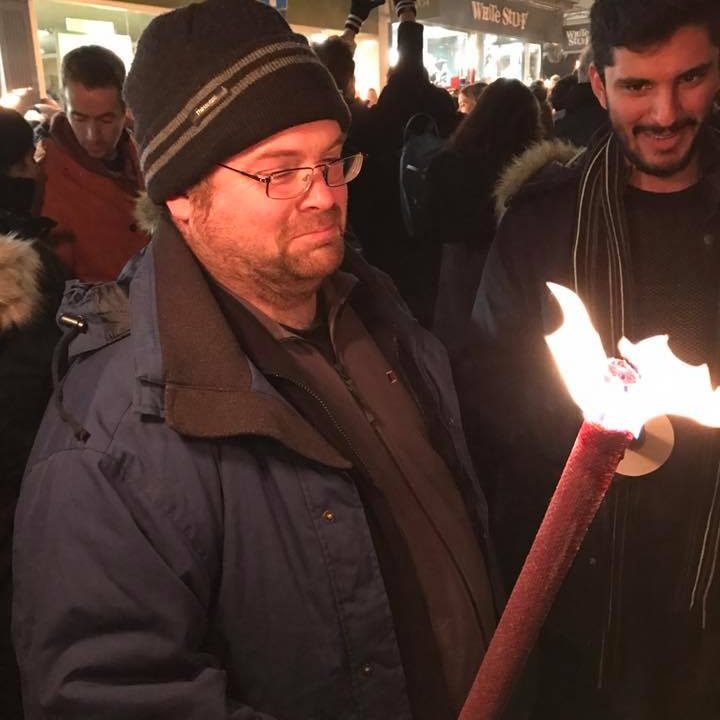 Ian Lipp
Lippy is the Union Technical Manager, and is the person to contact for those looking to book equipment or use the union's technical services.
10,177,533 total views, 0 views today